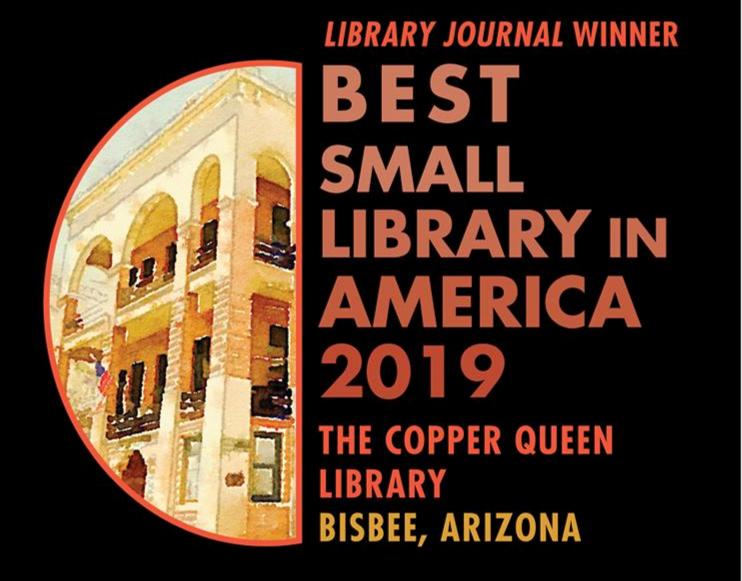 In September 2019, the Copper Queen Library was recognized as the Best Small Library in America by Library Journal. Read about the award here.
The Copper Queen Library provides Bisbee residents of all ages with opportunities to:
Achieve self-directed, personal growth and development.
Find, evaluate and use information in a variety of formats.
Better understand the various cultures represented in Bisbee.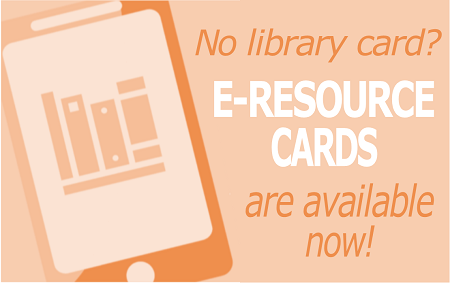 If you already have a library card, you have full access to the library's ebooks and other digital resources. If you don't have a card yet, click here or on the image above to apply online for an E-Resource Card. (Students from Bisbee schools can apply here.)


https://www.cochiselibrary.org/client/rss/hitlist/bisbee/qf=LIBRARY%09Library%091%3ABISBEE%09Bisbee+%28Copper+Queen+Library%29&qf=ITYPE%09Material+Type%091%3ANEW-BOOK%09New+book&te=ILS

https://www.cochiselibrary.org/client/rss/hitlist/bisbee/qf=LIBRARY%09Library%091%3ABISBEE%09Bisbee+%28Copper+Queen+Library%29&qf=ITYPE%09Material+Type%091%3ANEW-DVD-J%09Juvenile+New+DVD+%7C%7C+1%3ANEW-DVD%09New+DVD&te=ILS

https://www.cochiselibrary.org/client/rss/hitlist/bisbee/qf=ITEMCAT2%09Audience%091%3AJUVENILE%09Juvenile&qf=LIBRARY%09Library%091%3ABISBEE%09Bisbee+%28Copper+Queen+Library%29&qf=ITYPE%09Material+Type%091%3ANEW-BOOK-J%09Juvenile+New+Book+%7C%7C+1%3ANEW-DVD-J%09Juvenile+New+DVD+%7C%7C+1%3ANEW-BOOK%09New+book&rw=24&te=ILS&isd=true

Página de inicio en español
---
Copper Queen Library
P.O. Box 1857
6 Main Street
Bisbee, AZ 85603
520-432-4232
view map
Library Manager:
Jason Macoviak


Main Library hours:
| | |
| --- | --- |
| Monday | Noon - 7 pm |
| Tuesday | Noon - 7 pm |
| Wednesday | 10 am - 5 pm |
| Thursday | 10 am - 5 pm |
| Friday | 10 am - 5 pm |
| Saturday | 10 am - 2 pm |
| Sunday | Closed |
---

Copper Queen Library San Jose Annex
519 Melody Lane
​Bisbee, AZ 85603
​520-432-5381 | ext. 1011
view map

San Jose Annex hours:
| | |
| --- | --- |
| Monday | Closed |
| Tuesday | Closed |
| Wednesday | 10 am - 3 pm |
| Thursday | 10 am - 3 pm |
| Friday | Noon - 5 pm |
| Saturday | Closed |
| Sunday | Closed |